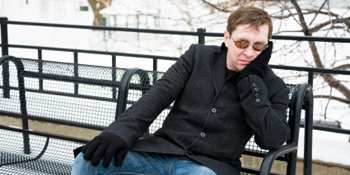 Seasonal affective disorder (SAD) is a form of depression that recurs regularly at certain times of the year, usually beginning in late fall or winter and lasting into spring. While the reported incidence of SAD in the general population is four to 10 percent, some studies suggest that up to 20 percent of people in the United States may be affected by a mild form of the disorder. The disease was officially named in the early 1980s, but seasonal depression has been described as early as the days of Hippocrates.
The symptoms of SAD include depressed mood, loss of energy, increased sleep, anxiety, irritability and difficulty concentrating. Many also experience a change in appetite, particularly a craving for carbohydrates, which can lead to weight gain. Some people report a heavy feeling in their arms and legs.
Scientists believe SAD is caused by a biochemical change in the brain, triggered by shorter days and reduced sunlight during the winter. In particular, two chemicals in the brain, serotonin and melatonin, have been linked to changes in mood, energy, and sleep patterns. Low levels of serotonin are associated with depression. Serotonin production is activated by sunlight, so less sunlight in winter could lower serotonin levels, leading to depression. Melatonin regulates sleep and is produced in greater quantities in darkness. Higher melatonin levels could cause sleepiness and lethargy as the days get shorter. The combination of the changes in the levels of serotonin and melatonin could contribute to SAD.
There are various risk factors for the development of SAD. Females are up to four times more likely to be affected than males. Although SAD can affect children, it is reported mostly in people between the ages of 18 and 30, with incidences decreasing with age. Many have a family history of mental illness. Studies have shown that living farther away from the equator increases the occurrence of SAD. Those already experiencing clinical depression or bipolar disorder may see a worsening of their symptoms in winter.
Treatments for SAD include traditional psychotherapy and antidepressant medications. In addition, light therapy, a daily 30-minute exposure to a light box that simulates high-intensity sunlight, has shown promise in treating SAD.  Interestingly, the ancient Greeks knew about the power of sunlight. Back in the second century, the physician Aretaeus instructed, "Lethargics are to be laid in the light, and exposed to the rays of the sun for the disease is gloom."
One theory suggests that SAD is an evolutionary adaptation in humans, similar to hibernation in animals. As food gets scarcer and the weather gets colder, animals adapt by storing fat and reducing caloric output. Applied to humans, this could explain the carbohydrate cravings, increased sleep and reduction in energy levels. It could also play a role in reproduction, where it is more beneficial for a female of childbearing age to conserve resources.
While these naturally occurring body changes may have helped our ancestors survive, depression in any form can be serious. Anyone affected by significant symptoms of depression should consult a physician.
Author: Hisaho Blair – 1/22/2013
https://care-clinics.com/wp-content/uploads/2022/10/CAREcounseling_logo-300x138.png
0
0
Marketing
https://care-clinics.com/wp-content/uploads/2022/10/CAREcounseling_logo-300x138.png
Marketing
2017-09-15 15:37:54
2022-09-20 17:49:53
Less Sunlight Means More Blues For Some